Hi There!
Step On In...



...to another web site of mine!...like I need another one!


Have a look around..there's a few interesting things to see.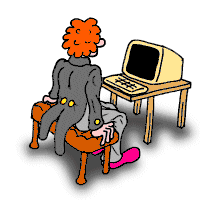 First things first!......I'd like to mention that I do web pages. You can get more info here
Page Up Creations

This is great if you're a newbie and
you feel lost when it comes to the web page stuff! You can contact me from the site or emal me from below.


Here is another site I've done.
K's Place

K's Place is mainly my family site. I did all the pages myself: I self-taught myself HTML and didn't use templates...
..just typed everything up in notebook.
There's probably a faster way to do web pages but....!
I'm happy doing it MY WAY..
I've got the Front Page program too, but I don't use that either!


I just recently hooked up using a cable modem and I absolutely LOVE it!
I"m on my laptop by 5am everyday and don't log off until suppertime!
Well, now w/cable connection I can jump online anytime I want to!!
I even lug my laptop to the living room and work online in the evenings too.

If you would like more information
about me doing a Web Site for you
..... I'm online all the time...

Msn Messenger
Excite Messenger
and Yahoo Messenger too!

Just email me for my ID's on these
and we can chat!
or just email me!
mail me...Kathy
Ain't technology Great!

Thats it for now---
Thanx for checking out my "places" in the online world!

Here's me at the desktop we have( I mainly use my laptop tho)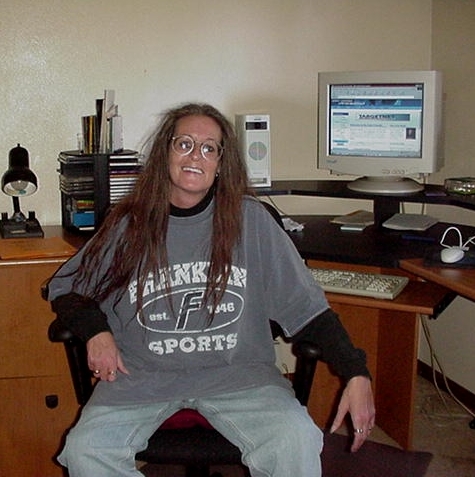 click to see lg ..then click 'back' to return.